JJRC H47 Elfie foldable pocket selfie Drone
Posted on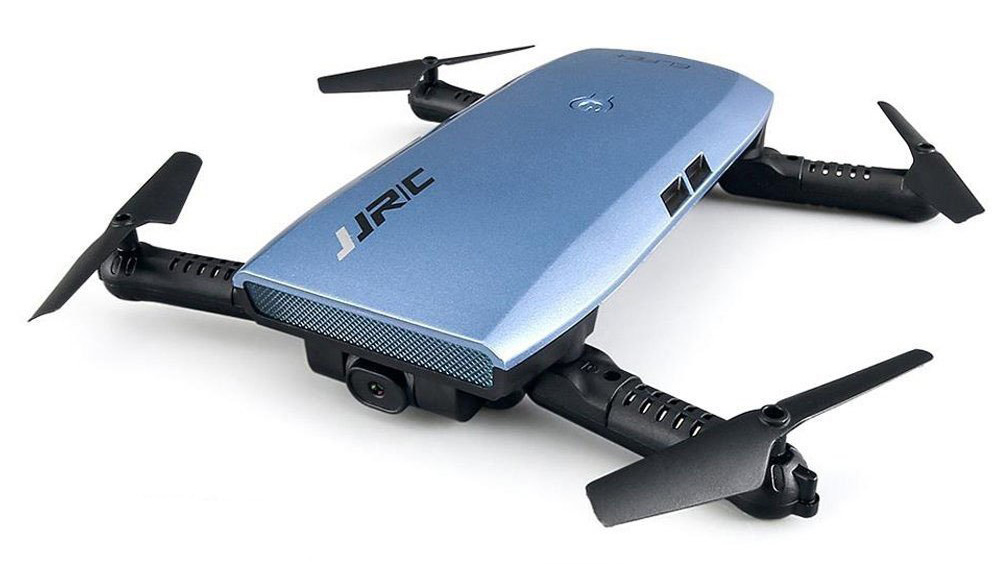 Probably the best Pocket Selfie Drone in the budget range on the market, the JJRC H47 Elfie
is slightly larger than an iPhone (15cm x 7cm when folded) and its fully foldable propellers and arms make it highly portable and light. It has a battery life of around 7 minutes with a 70 minute charge time, and JJRC H47 Spare Batteries
are readily available. The flight range is around 80m.
The JJRC H47 Elfie
has good quality 2.4Ghz wifi FPV real-time video feed which operates up to 30 metres, and will stream footage to your smart phone with no lag. It takes 720P HD footage and great quality stills, with a beauty mode which helps you retouch photos with one tap. It also has a number of flight modes including Headless Mode and Altitude Hold, as well as features such as one-key landing, 3D flips and rolls, flight planning, speed control and gyro stabilisation.
The JJRC H47 Elfie
uses an innovative Gravity Sensor Controller which allows the drone to follow the way your hands move; you can control the drone with one hand by tilting the controller to adjust the pitch and roll.
JJRC H47 Elfie Spare Propellers
are cheap, readily available and easy to fit.
The JJRC H47 Elfie
is easy and fun to fly. The controller looks complicated at first but it is actually quite intuitive and easy to get the hang of fairly quickly. The drone is an upgrade of the JJRC H37 and huge improvements have been made in the build quality, handling and reliability, without a huge increase in the price. It therefore makes this drone a great buy for the money, and ideal for beginners.